Crafting An Effective Sales Strategy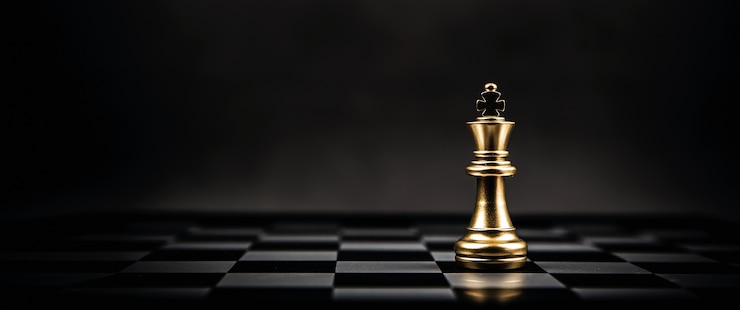 A clear and well-thought-out sales strategy is an essential element a business should be girded with to grow extensively. When accurately done, it could be the defining factor differentiating a developing brand and a stagnant one. It's impossible to pride yourself on having a great product if nobody buys it.
This piece explains what makes up a good sales strategy and why it is crucial.
What is a Sales Strategy?
A strategy is a master plan to hit a specific target over a set period. Sales Strategy is simply the same, but for sales.
A sales strategy is a documented and detailed game plan or approach to achieve your goal. It helps to reach and sell to your target audience uniquely, one that makes you stand out from the pool of competitors.
A good sales strategy will provide information on what you are selling, who you are selling to, and how you will sell. It serves as a manual for the members of your sales team to effectively carry out their roles.
Direct and Indirect Sales Strategies
There are two major types of Sales Strategies, Direct and Indirect Strategies. A Direct Strategy often involves members of a sales team speaking to a consumer while directly comparing a product with one of its rivals.
A Direct Sales Strategy may sound like this: You should buy Product A [our product] because it costs twenty per cent (20%) less than Product B [a competing product].
On the other hand, engaging in an Indirect sales strategy will involve elaborating the product's features, relevance, benefits, etc., without directly mentioning other competing brands or products.
Why Do You Need A Sales Strategy?
Curating a great sales strategy increases the chances of the success of your brand. Let us talk about what a good sales strategy does for your business.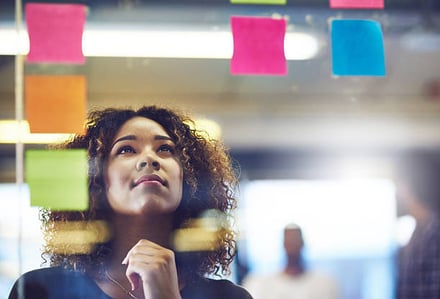 It helps in building a solid team:
When you know what you want, it is easier to decide who you want to go on the journey with. You will accurately decipher what you want in a sales personnel. It will aid your decision-making and ensure you have people with the right skills and experience to scale.
It engenders a unique connection with your consumers:
With a Sales Strategy, you will be prompted at different times to assess your current approach and progress. Doing this means you will be more inclined to cater to your customers' needs as time goes by.
A good sales strategy helps you spend less:
As mentioned earlier, a great strategy helps you hire the right people. It implies that you will not spend money and time hiring the wrong person and having to replace team members until you get it right.
Also, you can manage your resources better when you have a great strategy. You will have fewer trial-and-error actions that result in wasted resources.
Sales Strategies do not only help your sales team; they help the brand, in general, to stay abreast of client demands and save money. It will help you increase sales significantly and get new customers while retaining the current ones and improving their user experience.
Sales Strategy vs Sales Process
Although often confused, Sales Strategies are different from Sales Process. After you have thought about and written your sales strategy, tactics are the actions you will take to carry out the said strategy.
The strategy shows the objective; the process details the steps to take. For example, if your sales strategy says "Increase online sales," process may include creating targeted ads on Twitter, posting daily on Instagram, etc. Hence, we can say that sales process is a part of sales strategies.
What's the Difference Between Inbound and Outbound Sales Strategies?
Although Inbound and Outbound Sales Strategies are sometimes engaged simultaneously, some brands focus on one part of it at a time. The main difference between Inbound and Outbound Sales Strategies is the audience's previous history or interaction with the product.
Inbound sales strategy focuses on people who have interacted with the product in the past or shown interest in the service provided. It is usually personalized and quite direct compared to an outbound sales strategy.
On the other hand, an outbound sales strategy targets a larger audience — people who have no previous history of expressed interest in the product. The audience, in this case, may have not even heard of the brand. Hence, it requires more effort than an Inbound sales strategy and is more combatant.
Components of A Sales Strategy
As we do with life goals, it is advisable to create a sales strategy with the SMART [Specific, Measurable, Achievable, Realistic, and Timely] approach. Here are some of the elements that make up an excellent sales strategy.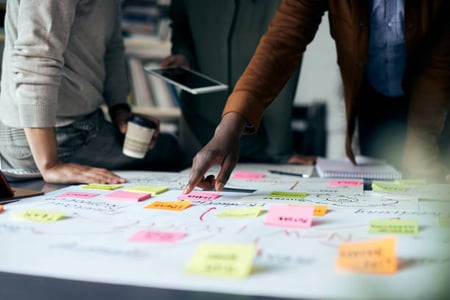 When writing a sales strategy, take time to "brag" briefly about your brand or product. Say clearly and concisely what value you bring, what problems you are currently solving, and why the prospective customer should choose to engage your services.
Ensure that this section of your sales strategy reflects the core of your establishment — who you are and why you do what you do.
Here, curate a customer profile that matches your target/ideal buyer. Be detailed in this section, specifying the age, gender, and other demographic details of the buyer. Explain how your product fits into their life, their financial capacity range, and how they would typically behave during the sales process.
It is usually easy to make goals generally, but it takes more thought to make measurable ones. Including statistics which may include the number of different buyers, the number of products sold, the number of countries reached, etc., to your goals makes it easier to measure progress.
Create measurable goals and ways to measure them. These could include regular team reviews, colourful analytics, and key performance indicators (KPIs).
To avoid the error of spending recklessly, create a reasonable budget for your sales team from the beginning. With this, you will create KPIs, hire, and take actions with the budget in mind.
When you have set your goals, you may use them as a guide when recruiting team members. You can include the skills your team must possess and how many people you need.
Here, highlight what each stage of your sales process entails and what should be expected at every point — identifying prospects, pitching, and closing. It should be comprehensive and straight to the point, hence easy to understand and follow.
You need to break down your goal into action points — tactics. Ensure to attach timeslots to them to enable the team to work smart to achieve a goal at the time it needs to be achieved.
Tips on Writing a Sales Strategy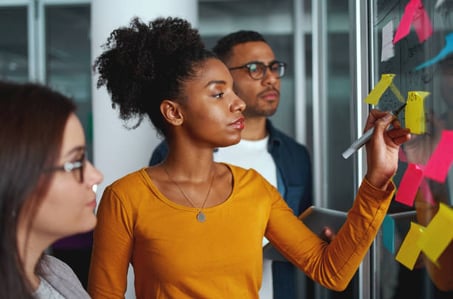 Highlighted below are some tips to help you write excellent sales strategies:
Be clear and concise; don't assume anything, and don't say in five paragraphs what you can say in one.

Be realistic. When creating goals, ensure that you are not just fantasizing but writing what is achievable.

Tell your story.

Be open to re-assessment.
A business' sales strategy or the lack of it has the power to make or mar the business, as it is a key determinant of success. We have extensively discussed what makes up a great sales strategy. However, it is essential to note that it is not a magic trick. It may take some time to gain your footing, but having a good sales strategy will help you minimize mistakes. Along with the strategy, embrace intentionality, patience, and consistency, and watch your sales team grow effectively.